Top Treatments for Windows
Window top treatments add that special finishing touch to a room. Whether you prefer tailored, board-mounted valances, or intricate, pole-mounted swags and jabots, any of our premium window treatments will enhance the look of every room in your home.
This option for custom window coverings can add character and charm to your windows, and it is one more way that we can help you bring an entire room together by attending to your windows. Don't continue to consider your windows a blank, un-styles space in your home; we can show you all your options today!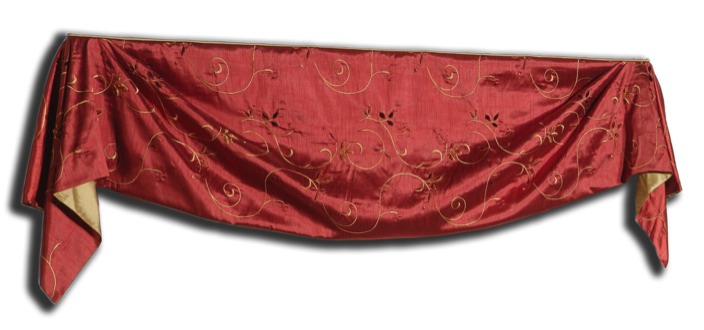 Choosing Your Perfect Window Top Treatment
When we use the term window top treatments, it refers to adding a point of interest and function to the top portion of a window. This often covers the hardware that typically comes along with draperies, which is a ideal for those looking for a clean look. We provide a wide selection for these window treatments to allow for the wide range of style preferences that come with each unique customer. Here are our high-end options for treatments:
Window Top Treatments with Blind Corners and Curves
If you would like more information about the custom top treatments that we offer, give us a call, send an email today or visit our showroom. In the meantime, we encourage you to browse through the pages listed above, and the rest of our website to get a better idea of the styles that you think will work best for your home, and the styles that you love!