Faux Wood Blinds
If you like the warm, luxurious look of fine hardwood blinds, yet want something practical for less money, consider faux wood blinds.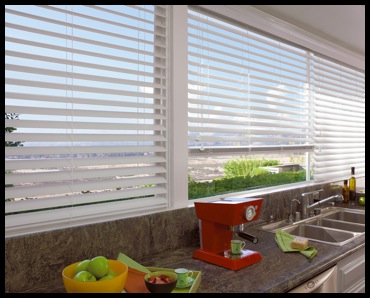 2" EVERWOOD Blinds by Hunter Douglas

This exclusive and unique composite captures all the warmth and richness of classic wood blinds. Available with optional de-Light routless design feature to eliminate light leaks and ensure privacy.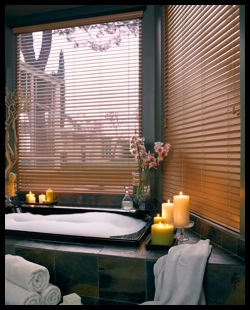 2½" EVERWOOD X-TRA BLINDS by Hunter Douglas

EverWood® X-tra wide blinds give a shutter-like appearance with the versatility of a traditional blind. The 2 1/2" beveled shutter slats have the look of luxurious hardwood blinds. Optional de-Light routless design feature eliminates light leaks and ensures privacy.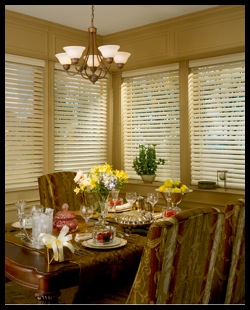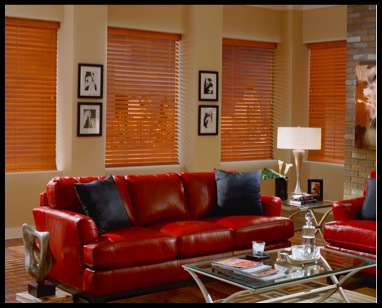 TRUGRAIN® FINISH
The exclusive TruGrain® finish from Hunter Douglas is available on both 2" EverWood and 2 1/2" EverWood X-tra blinds — the most realistic stain finish available in alternative wood.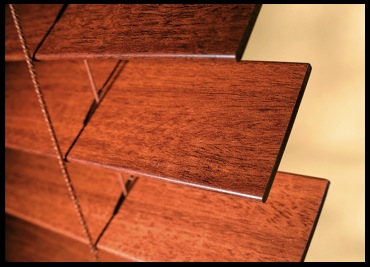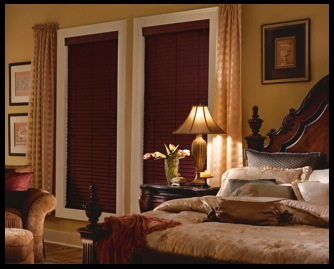 RENDITIONS BLINDS by Hunter Douglas

The value leader in 2" alternative wood blinds comes standard with a 3" valance. Available in
6 popular natural wood tones, 5 shaded whites and 2 textured white finishes.