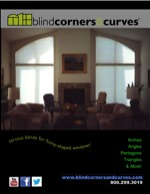 FREE Specialty Shape Product Guide
Includes measuring instructions, pricing & product availability information.


Ready for a quote? Select your shape, color and size and we will email you a quote.
Specialty shaped blinds are available in a variety of shapes.
If you don't see your shape below please call or email.